Nixxy of Nixxy's Nails inspired me to create this post: Men Whose Chests I'd Like To Run My Nails Down!

I think it's original and hilarious. A personal question to other nail fanatics: have you given (intentionally or unintentionally) your significant other/boyfriend/husband/fun buddy nail-related injuries? A back that would be better suited as your cat's scratching post, or maybe even injuries too hilarious/embarrassing for the internet? I will say this though: Acrylics are less apt to these injuries than natural nails. Natural nail scratches tend to make post-fun showers, well, uncomfortable.

On to the mens!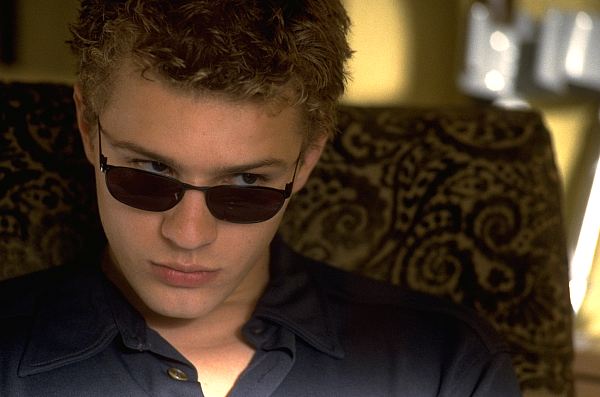 My first MWCILTRMND, Ryan Phillippe, is the star of one of my favorite movies, Cruel Intentions. Sadly enough, I can quote this movie by memory. I was a little upset after hearing he and Reese Witherspoon got divorced, but I will leave it at that.



I know now he's developed into a serious actor, but damn, teen idol or not, he's definitely eye candy. *fans self down*



Keeping things nail-related, Sarah Michelle Gellar's nails in the movie caught my eye. Her dark red nails definitely fit the image of her devious yet classy and sexy character, Kathryn. The color reminds me of Chanel's Tulipe Noire, an LE from Fall 2007.



While Tulipe Noire is a pretty color, it's not worth the Chanel price. There are cheaper (and easier to obtain) dupes out there; it's not very unique.

Hot guys and nail polish...does it get any better than this? ...Unless we're talking gourmet meals cooked by such men AND nail polish, not really :)